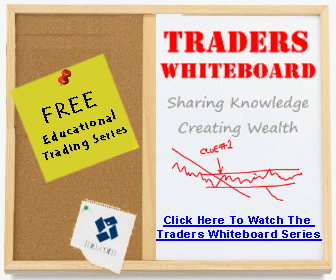 Trend Following: A Proven and Time-Tested Strategy

Even if you open an account with the most generous and perfect forex broker in the world, unless you have a good grasp of trends and how you can trade them, you'll be missing on some of the greatest profit opportunities in trading. A forex trader is taking some risk in opening an account and allocating a portion of his capital to trading. It is unwise to take a risk without ensuring that you are exploiting every open path for profit and financial gain.
Why is trend following a profitable strategy? Because a trend follower takes the surest path to financial independence by siding with the most powerful and wealthiest actors in the market. By choosing a trend following strategy, the trader ensures that the risks in his trades are minimal, while the rewards are maximal. We all know that it is quite hard to analyze short term price action in the absence of clear leads provided by news releases, and market shocks and that is what attracts so many experienced traders to concentrating on longer term strategies and trend following is the best fundamental long term strategy. It offers steady, lucrative returns and with the application of money management methods, limited risk and minimal headaches.
The trigger of a trend can be anything from a political decision, to a central bank policy announcement, to the discovery of new resources for commodity currencies, eruption of warfare, and myriad of other possibilities. The forex market is not immune to the influence of other markets and it has a great role in determining trends in other financial fields as well. Thus, a trend following trader using fundamental analysis must also have a wide horizon and some knowledge about the interaction between different markets.
Ultimately, trends are created when traders are sleeping, they are destroyed when everyone is on board. This distinction is perhaps the most important guidance that a trend following trader can make use of and it is the difference between success and failure. Do what you plan while others are sleeping and get out before the alarm bells are ringing.
Content provided by:
What is your trading style? Which is your favorite method? Can you construct your own forex strategies? Do you know the distinction between the current account and the capital account? We can teach you and we can guide you on all questions related to forex and trading. After all, we are traders ourselves. Go visit forextraders.com now to get the best education and guidance available online. Besides, it's free!
Return from "Forex Trend Trading" to the Home Page