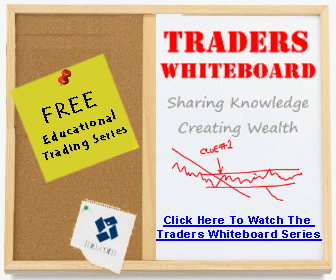 Analyzing a Trend: How to Solve the Riddle?
Most traders are aware that trend following is the most profitable strategy ever developed, as demonstrated by the profits made by its practitioners. Unfortunately, although trend following is a bounteous strategy for successful traders, it is also a considerably risky method for those who don't possess the education and the tools necessary for identifying and analyzing trends correctly. In this article we'll try to provide you a methodology that can help analyze and identify trends easier.
It is possible to identify a trend with both technical and fundamental tools. Certainly, the confluence of favorable fundamental factors is just as easily identified on the charts, as they are among statistics and economic data.
Identifying a trend with technical tools is usually about deciding on an indicator that can capture the sea of changes in the market, and holding a position until that indicator contradicts it. For example, if we decide that the 100-day MA is the finest support of a long term trend in the EUR/USD pair, we'll refuse to close our position as long as the support created by that indicator holds. Although this can often be a workable method, there is nothing that prevents the 100-day MA, for example, from being breached in a sufficiently chaotic environment. Thus the credibility of technical signals can be limited in the market environment.
By contrast, fundamental forex trend analysis provides some of the safest ways of identifying a trend once it has been in action for a reasonable time period (like a year). Because long term price movements in the forex market depend on the strong fundamental support to sustain them, and also due to the fact that the impact of changes in the fundamental picture is felt in the longer term, fundamental studies can establish the cause of an ongoing trend which can then be traded until the causes are eliminated (or a bubble develops.)
Content provided by:
Beginning a trading career without getting the necessary education (especially about the important subject of forex trend analysis) is like trying to cross an ocean without learning how to swim. Which of these two offers the greatest odds of success? We suspect that it's likelier that one of us will leap to Mars than anyone will succeed in forex without education. To get the best forex education, and to learn how to construct the best forex strategies, visit forextraders.com now. Trading is our life, and we want to share the lessons of our life with you.
Return from "Forex Trend Analysis" to the Home Page
Looking for specifics? Go to Trend Analysis for exact steps you can apply.